It's a fact of life, hard times can cause people to fail to pay their car loans or leases, and as a result, their vehicles become repossessed. Financial institutions want to try to sell these vehicles as soon as possible. When the credit union sells a vehicle, the auction is open to members and the public so you can take advantage of discounted prices. And who knows? You may end up with the vehicle of your dreams for a great deal!

A repo auction runs just like a typical car auction, except that the seller is the credit union. If you're in the market for a good deal on a used car, repo auto auctions are excellent places to look! A repo car auction offers a fast-paced, fun environment coupled with the prospect of finding a great vehicle at a reduced price.

Bid forms for any vehicle are available at the front desk of the Credit Union or can be faxed or emailed to you. The vehicle is sold "As-is."

2018 Chevy Cruze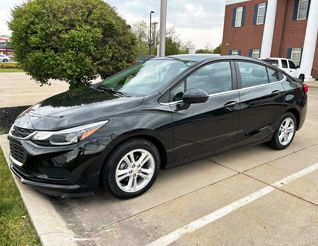 SOLD 5-26-21

Credit Union reserves the right to reject all bids.